Namaste Stockholm 2016
Last year when piloting the sparkling festival Namaste Stockholm, we hosted for more than incredible 10,000 people during this single day event. This year your organization is given the perfect opportunity to showcase your business, and be part of a unique culture festival that fuses Indian colors, flavors and spirit with Swedish enthusiasm and participation, engaging all five senses.


With our diverse food stalls we want to encourage visitors to journey through the different corners of India using their taste buds. By offering a wide selection of Indian flavors originating from different regions, our aim is to cater to both experienced and curious foodies.


We aim to catch eyes with strong colors and graceful movements of talented dancers performing to music ranging from classical and Bollywood.

Visitors will be able to bring home souvenirs from the culture festival to keep India close to heart. Hand crafted art work and Indian fashion are some of the items we hope will be available, along with a henna tattoo shop for those wishing to bring home intricate designs on their skin.


We invite yoga enthusiasts to learn and experience ancient practices and their modern interpretations. We also hope to spark an interest and inspire children, adults, elderly, who may not have tried yoga yet. Together with hundreds of people, just like last year, we want to nourish our souls to the rhythm of Stockholm as it awakes.

Can there be a better way to end a day spent dreaming about India than to actually book a trip?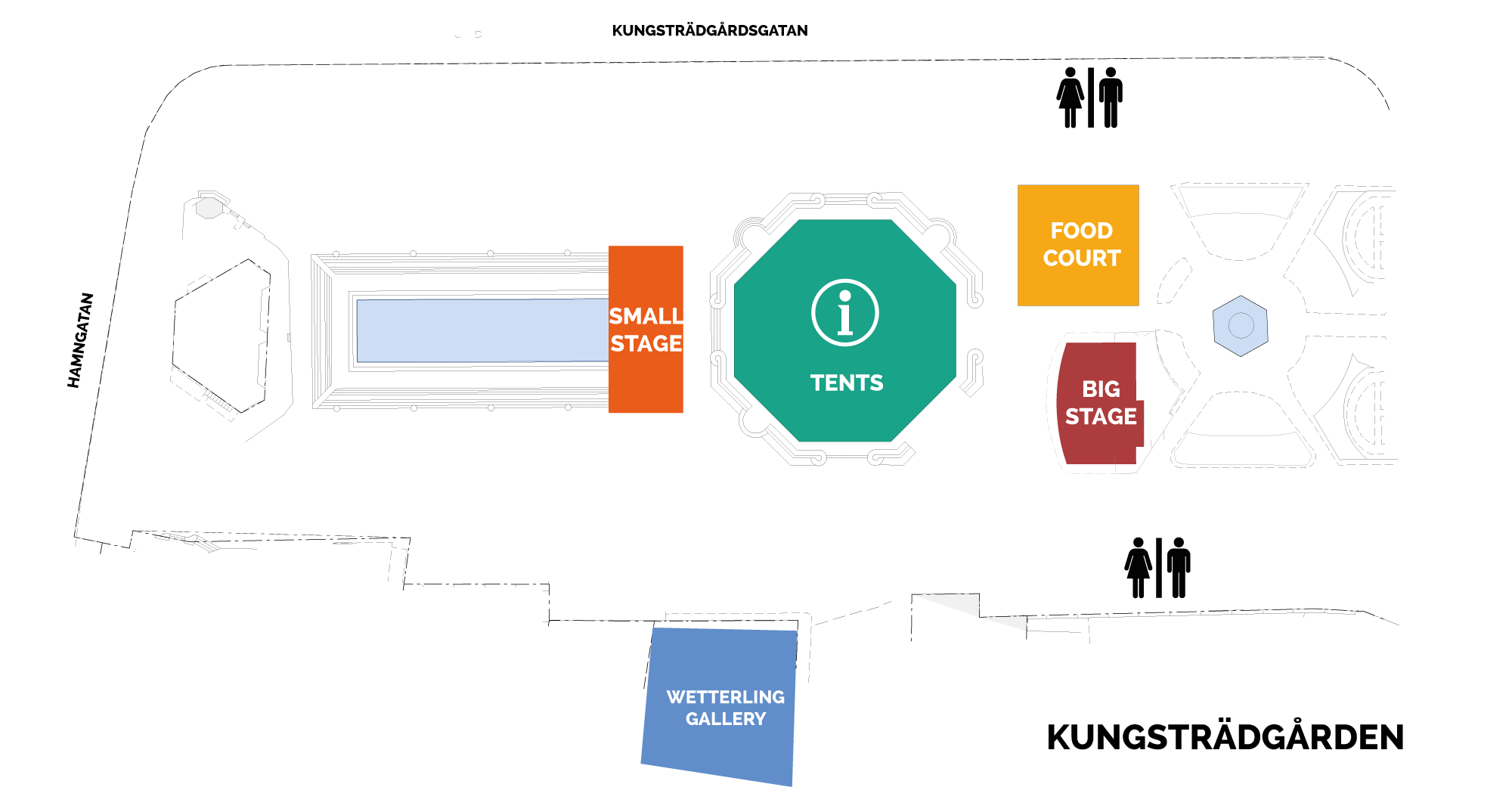 Food Court
Agra Tandoori
The South Indian
Taste of Kerala
Indiska Smårätter
Fred´s Food Truck
Funky Chicken
The Good Gringo
Indian Street Food & CO
Tents
Essys Hantverk
The four Indians
Incredible India
School By School
Green Room
Tamil Sagnam
Maharastra Mandal
Yoga och Ayruveda
Kerala Association
Telegu Association
Kannada Koota
Indcen Resor
Aditya Birla Domsjö Fabriker
Västerås Indian Swedish Association
Punjabi Cultural Association
Indiska Kulturföreningen
Sarbojonin Pooja Committee
Bangiya Sanatan Samaj
Vedanam och Himalaya Ayruveda butiken
The Handicraft & Handlooms Exports
Schedule